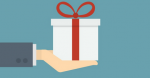 Hi All,
Just wanted to put a quick note here on how the event rewards will be given to players moving forward.
As per the
@Admin
the easiest way for him to give the rewards is by providing him your login name.
This method is much easier the trying to find when you and the admin are both online at the same time etc.
We don't need the Password just the username you use to login to your account.
At the end of each event we will ask the winner for there login name, so that we can send the rewards there.
Pro Tip:
You don't need to give us your main account name if you don't want you.
You can make a new account and we will send the reward there. Then using the user panel coin transfer system you can send it to your main account!
*You will need to log into the new account and have a lvl 1 toon for this to work.
Last edited: